---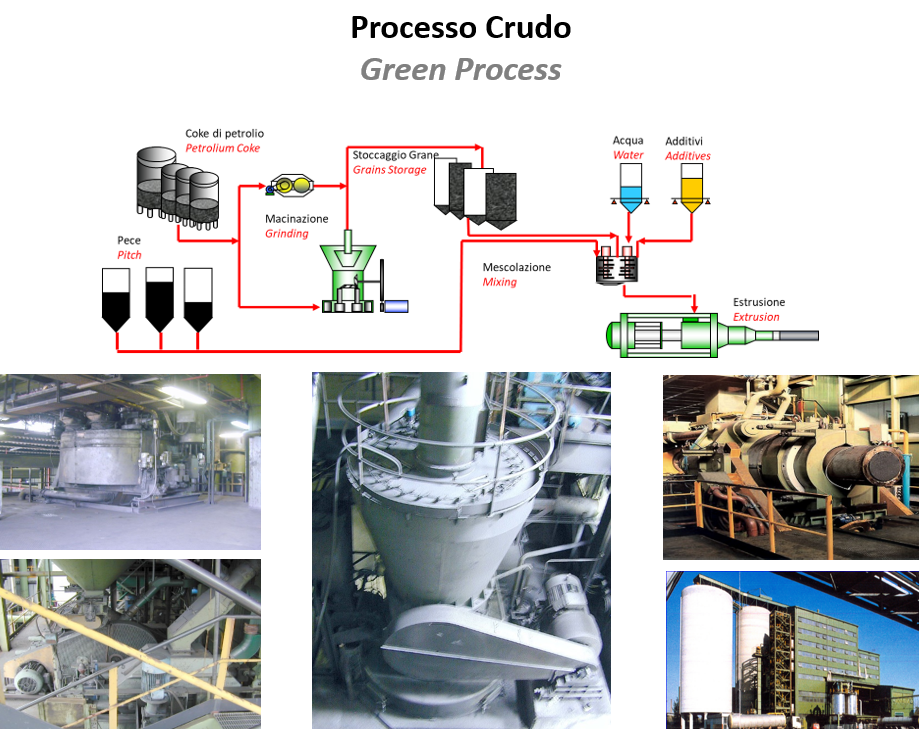 The first stage of the production process begins with processing raw materials.
Raw electrodes are made of inert material (coke) and binder pitch with a typical proportion of 75/25.
The coke/pitch mix is heated and blended in a Eirich mixer and after mixing process, blended electrodes are extruded by a press to obtain cylindrical body (electrode) of various sizes, both in diameter and in length.
---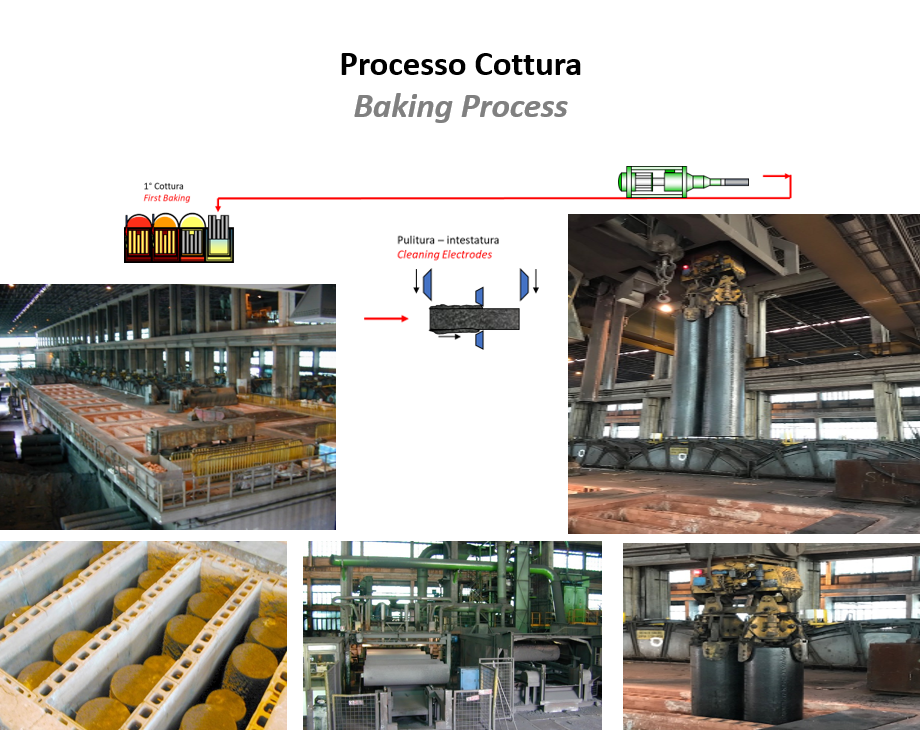 The baking process has the object to change the state of the binder pitch by thermal treatment to have a permanent shape of electrodes, and to ensure that the bonds between coke grains is stable.
Coke particles inside electrodes, indeed, are held together by a fine pitch layer, on solid state, at room temperature. However, if pitch is heated to a softening point, it becomes fluid and the raw product could be deformed.
The objective of baking is to solidify and bind coke particles, favoring the conversion of pitch into a carbon residue.
---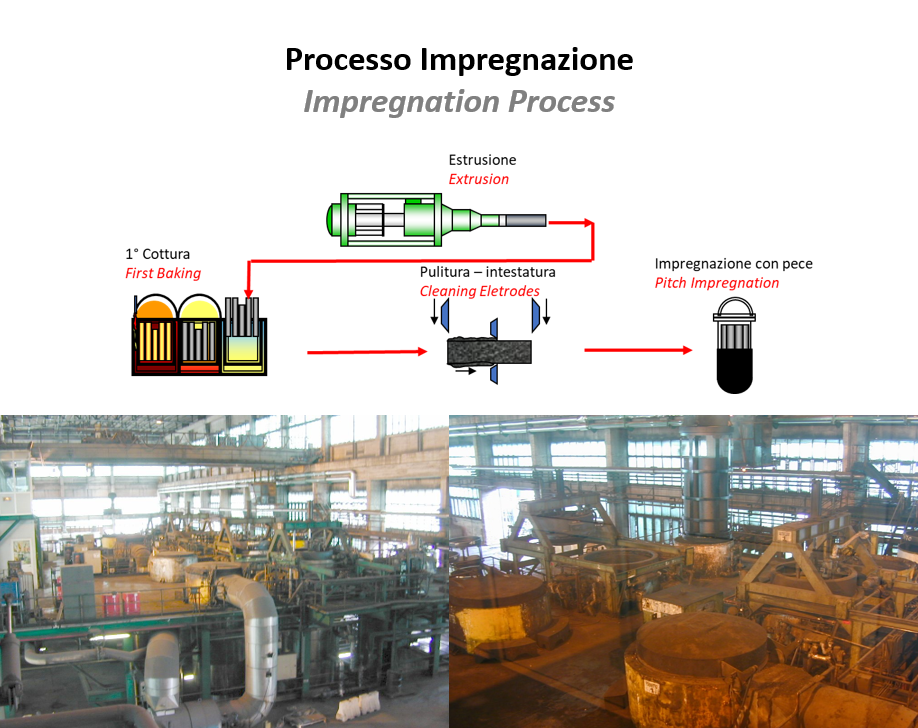 With impregnation process we reinforce the structure of the electrodes by increasing coke inside it.
This process guarantees the improvement of following properties:
• Specific weigh
• Electrical resistivity
• Mechanical strength (FS, CS, TS)
• Thermal conductivity
• Resistance to oxidation
Subsequently we proceed to:
• Electrode heating
• Elimination of the air present inside the electrodes
• Filling the autoclave with pitch and pressurization
• Colling the electrodes with water.
---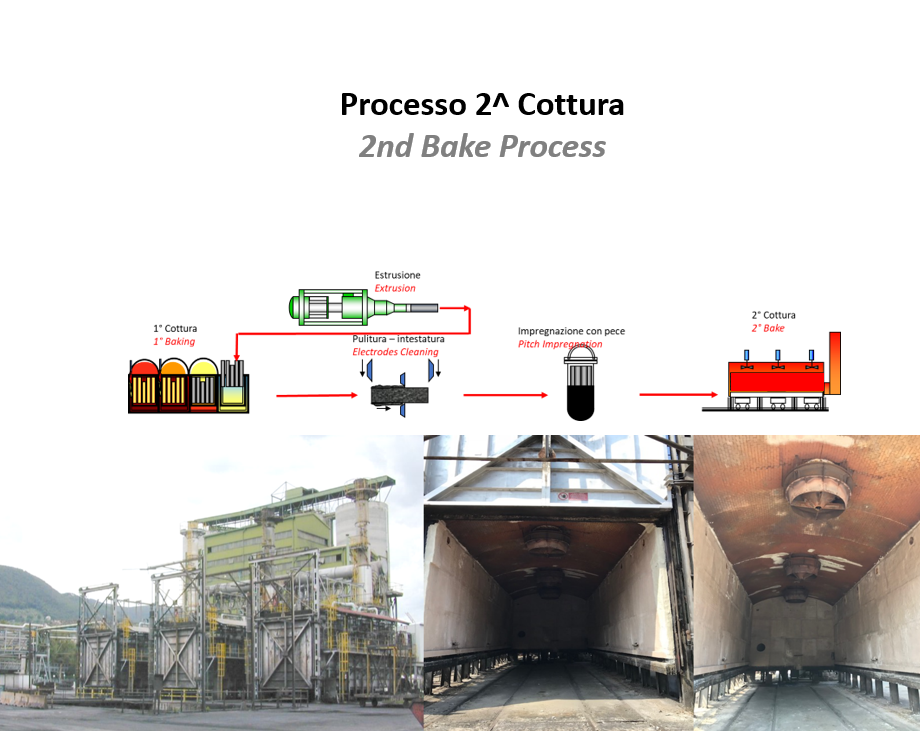 The 2nd bake process consists in the conversion of additional pitch, putted inside the electrodes during the impregnation process, into pitch coke.
The temperature of 2nd bake is similar to first bake, but the thermal cycle can be faster.
---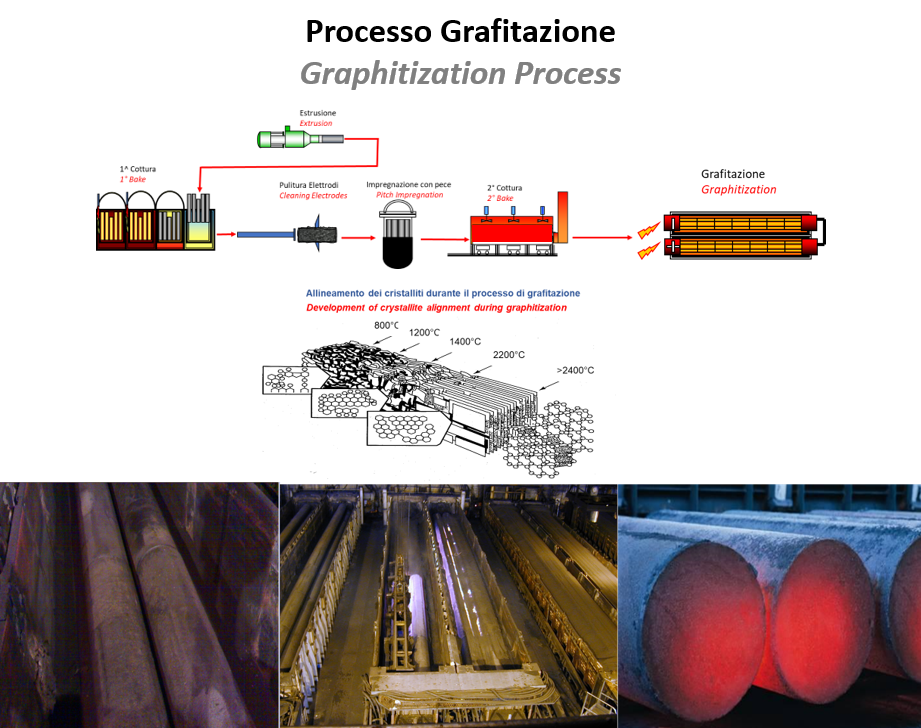 The graphitation process is the last stage of the electrodes production process: it is a chemical transformation of amorphous carbon, which is converted into electrographite by a thermical treatment that can go up to about 3000°C.
With the influence of high temperature crystallites inside grow and they line up on parallel planes. This transformation causes a drastic change of electrodes physical properties.
---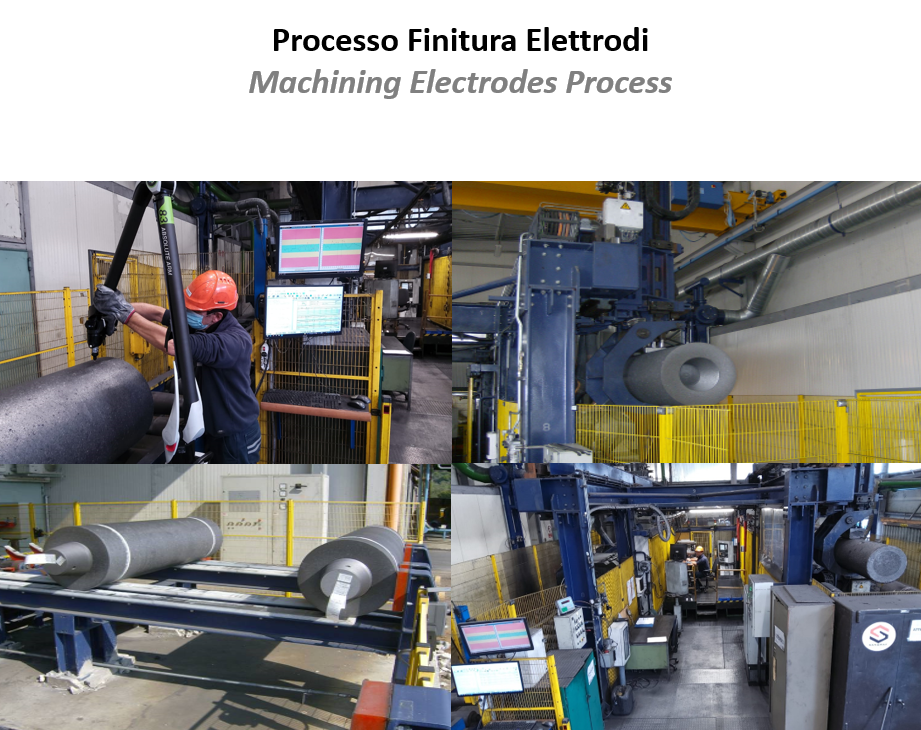 The finishing process is based on mechanical processing which makes possible to connect an electrode to another with a connection called "connecting pin/nipple".
The machining of electrodes body is made by a lathe, while ends and sockets, are made by cutters.